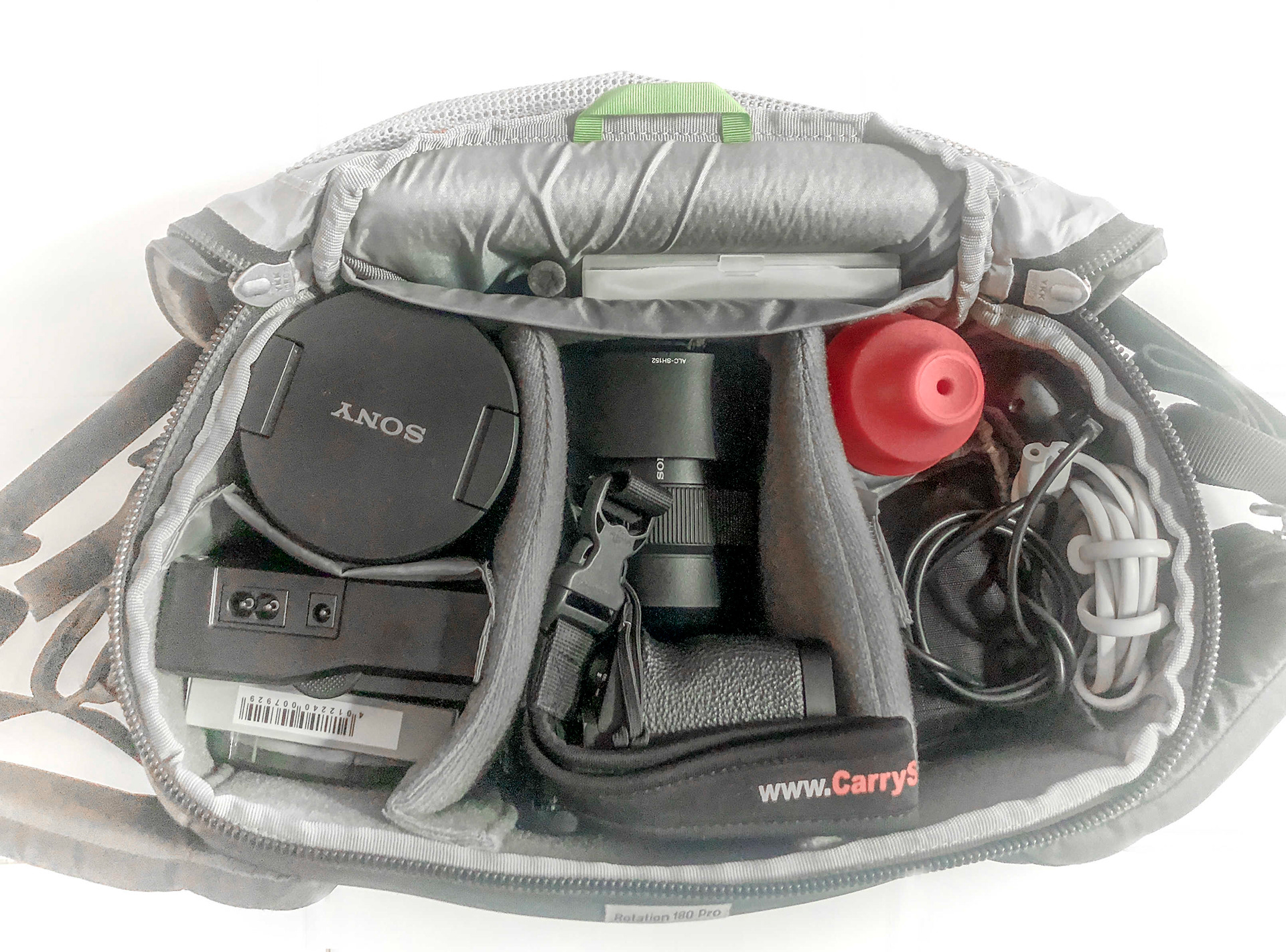 What gear you use is not that important. As long as you have a camera that allows manual settings easily, can shoot in RAW mode and a lens that accommodate filters, then you have enough to shoot any image I have displayed on this site. I get asked what I shoot with often, even though my gear is rarely, if ever, the reason an image turns out well. Composition, proper exposure and post processing are far more important. Still... I have some personal preferences.
This is what I use on a shoot, and, amazingly, except for the tripod, all of it fits in the rotating section of my backpack:
Camera:
Sony A7ii
. I love the dynamic range of the Sony A7 series sensors. I switched from a Canon EOS 5Dii a few years ago and never looked back. The other factor in switching was the much reduced weight and size of the Sony mirrorless camera system, which makes a huge difference when schlepping gear across a countryside. I will consider upgrading to a
Sony A7iii
at some point (for the extended battery life and the dual SD card slot), but have no great interest in the higher sensor sized "r" series. I don't see the point in buying a camera that forces you to upgrade your computer system in order to edit the huge files sizes it produces.
Lenses:
Sony G-OSS 12-24 f4.0 FE
;
Sony G-OSS 24-105 f4.0 FE
. This is a perfect combination of lenses for landscape photography. I will probably add a
Sony 35mm f2.8 FE
to my bag for street photography at some point (because if its small size). The Sony FE lenses are much smaller and lighter than the Canon equivalents, but I think they may be touch softer. But that is not a great issue (not even a small one really), as I am not shooting for bus sized posters.
Flash:
Nissin i40
. The most powerful flash you can get for its size.
A
blower
, because, damn, sensor dust (thank God for the Photoshop healing brush!)
A
JJC
remote trigger / intervalometer found on eBay. Can't beat a cheap Chinese brand for something like this.
A
dual battery charger
that also can be powered by the cigarette lighter port on my truck. I found this one on Amazon.
Camera bag:
Mindshift Rotation 180 Pro
. A great backpack, that carries all of my photographic gear in the rotating compartment. The main compartment I can stuff with clothes, and my computer equipment. The tripod hangs nicely from the many strap combinations.
A big shoutout for
FotoFile
on the ground floor of MBK Center in Bangkok, where I buy (and trade in) most of my stuff. Very professional staff.